---
Beverage threesixty
---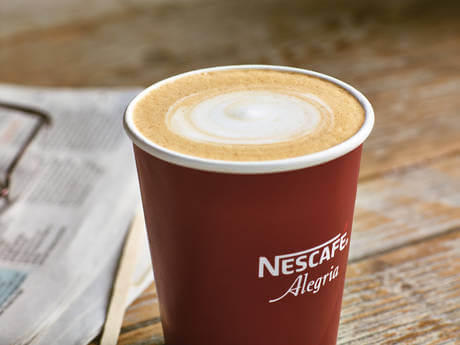 ---
BEVERAGE THREESIXTY is an appointed Business Service Partner (BSP) of Nestle.
We specialize in provision of Nestle Hot Beverage Solutions to Large and small Corporates, Small and Medium Enterprises (SME'S), Individual Clients among others.
Nestlé is the world's leading Nutrition, Health and Wellness Company and the worldwide leader in product categories such as soluble coffee, infant nutrition, bottled water, condensed and evaporated milk, ice cream, as well as chocolate, malt drinks and culinary.
Nestlé Professional is a globally managed business unit within Nestlé that is totally dedicated to Out-of-Home markets e.g. Business offices, Factories, Quick and Full-Service Restaurants, Cafés, Convenience stores, Schools and Institutions, Canteens, Hospitals - all these and many more are among our customers.
Our mission is "to provide you with preferred branded food and beverage solutions tailored to your needs" giving you a chance to provide your staff and customers quality hot and cold beverage solutions that give them an opportunity to enjoy global branded beverages."
When you buy from us you get a Total Solution; a high quality, branded product and system that are supported by professionals.